Small Boat Trailer

For small boats, dories, sailboats and skiffs up to 250 lbs

| | |
| --- | --- |
| | Trailex Ultra-Light Aluminum Trailers come with a One Year Limited Warranty. Almost 50% lighter than steel trailers and they Never Rust |
FREE SHIPPING ON TRAILEX SUT SERIES TRAILERS*
*within the 48 USA
Trailex Model SUT-250-S Trailer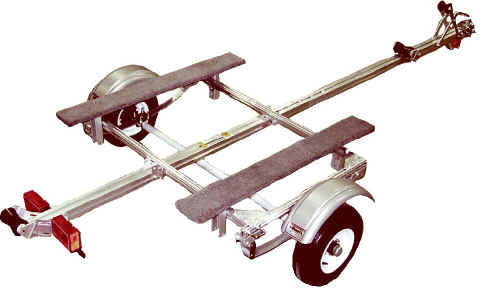 Wide 6" bunks provide maximum hull support and adjust to fit the contour of your hull
The SUT-250-S Trailer will fit Boats up to 250lbs
All Aluminum, All Bolted Construction, All Adjustable
Model SUT-250-S has epoxy coated leaf springs, giving it a carrying capacity of up to 250 lbs. This trailer can be shipped via UPS, and is easily assembled using only simple tools. Since the SUT-250-S Trailer is made of aluminum, it is maintenance-free in addition to being strong and lightweight.
SUT-250-S Trailer is 1099.00 + FREE Shipping (48 USA)
Scroll Down the Page for Details , Available Options Pricing and Action Videos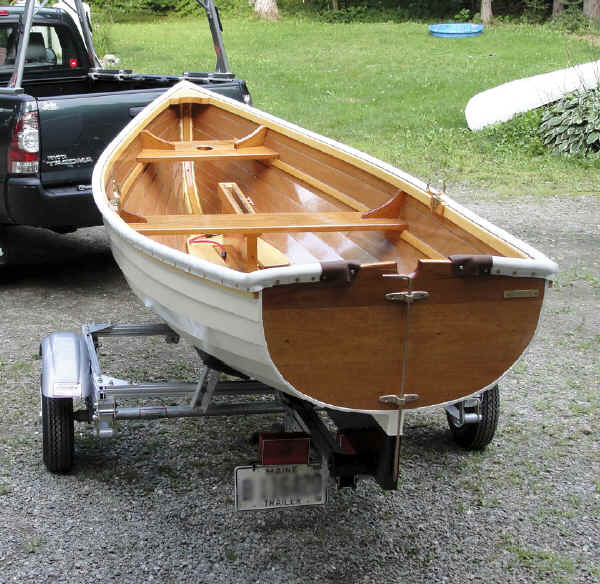 Trailex SUT-250-S Trailer With a 12' Labrie Dory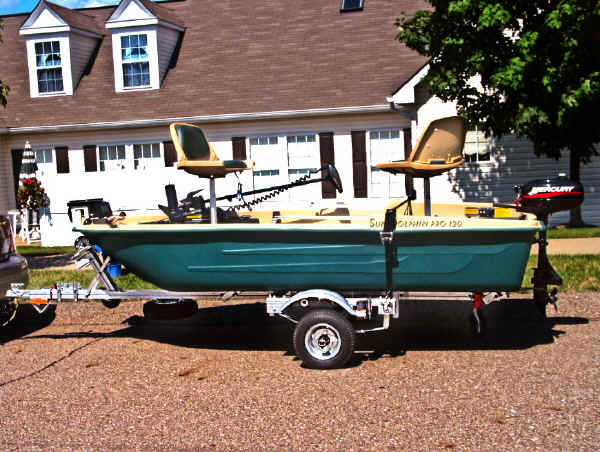 Trailex SUT-250-S carries Small Jon Boats, Small Bass Boats (such as Bass Hound, Bass Tender etc )
Optional FCA-1 Custom Front Cradle Assembly Provides Additional Bow Support Adjustment
NOTE: Special Use Only-Not Required for Most Boats

Cradles Adjust To Fit Many Special Boats Such As the
Force 5, MXRay and Others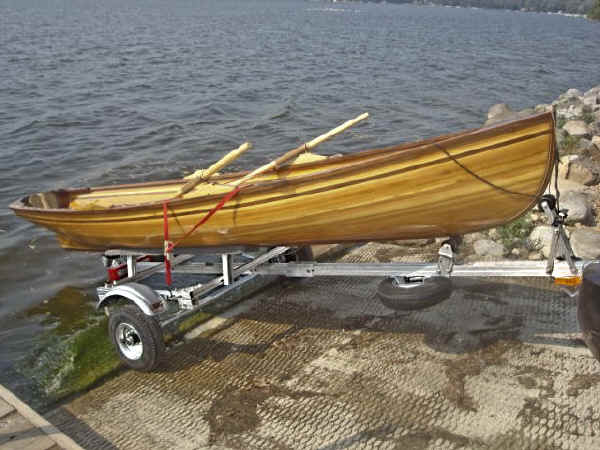 Trailex SUT-250-S Trailer with A Rowing Dory
SUT-250-S

1,099.00

+ FREE SHIPPING
in 48 USA
ORDER THE COMBO PACKAGE


Buy Two items, and get One FREE
Save $ 50.00

(Order the Spare Tire Carrier and Bearing Buddies with Bra and Receive the Spare Tire for FREE, a 50.00 Value)

Ask for the Combo Package and you will receive:
Spare Tire
Spare Tire Carrier
Bearing Buddies with Bras

What is a Bearing Buddy? View Here

COMBO Package $89.90
(only when ordered with trailer)

RETAIL VALUE OF PACKAGE IS $139.90
Specifications

Standard Equipment

Capacity:
Weight:
Length:
Width:
Tires:
Coupler:
Electrical:

250 lbs
120 lbs
12'-7"
72"
16" High
1-7/8"
Flat 4 prong


Submersible Taillights

Safety Chain

48" Padded Bunks

Adjustable Bow Stop

High Impact Plastic Fenders

Lift Handle with Vinyl Caps

High Speed Demountable Galvanized Wheels & Tires

Adjustable Undercarriage

Two - 6" Rollers

Epoxy Coated Springs
Application Information

The Standard Model SUT-250-S will carry up to a 15' long Boat or Sailboat up to a capacity of 250 lbs.
For Longer Boats see Model SUT-500-S

Click Here for Frequently Asked Questions
| | |
| --- | --- |
| | Typical Trailex Trailer Packaged for UPS Shipment |
Patented T-Bolt Construction

Fully Adjustable

Heads of bolts slide to any position.

Requires only one wrench to tighten

Lock nuts on all bolts

Strong & lightweight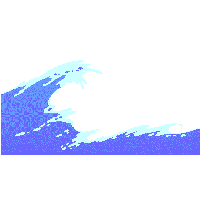 See Action Videos
Trailex Trailer Owners love to post Videos. See the Latest Action Videos

CLICK BELOW

Trailex SUT-250M-2 Trailer Video
---
---
Trailex SUT-250M-2 Trailer at Paddle Sports Show
---
---