Dual or Quad Kayak Trailer
Trailer for transporting two to four kayaks
SUP Paddleboard Trailer for two to four Paddleboards


| | |
| --- | --- |
| | Trailex Ultra-Light Aluminum Trailers come with a One Year Limited Warranty. Almost 50% lighter than steel trailers and they Never Rust |
FREE SHIPPING ON TRAILEX SUT SERIES TRAILERS*
*within the 48 USA
Trailex Model SUT-250-M-2T Trailer
Trailex Model SUT-350-M-2 Trailer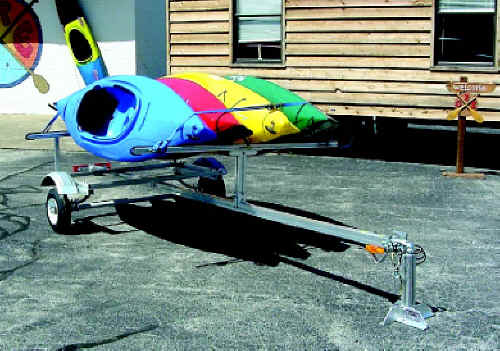 Trailex SUT-250-M trailer with four kayaks
(kayaks not included)
SUT-250-M-2 has a "soft" suspension for light boats
SUT-350-M-2 for longer boats and higher capacity
SUT-250-M2T Trailer is 2449.00 + FREE Shipping (48 USA)
SUT-250-M2T - LATEST Generation includes:
Torsion Axle Model (No leaf springs) Light Smooth Ride
12" Wheels Standard equipment , Aluminum Fenders
SUT-350M-2 Trailer is NA + FREE Shipping (48 USA)
Scroll Down the Page for Details , Available Options Pricing and Action Videos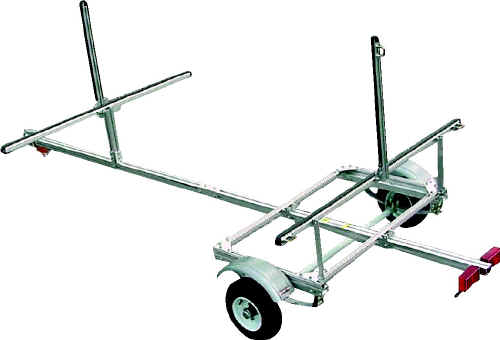 SUT-250-M-2 and SUT-350-M-2 Trailers come standard with two 33"vertical risers
Risers are easily removed
Model SUT-250-M-2 Multiple Kayak Trailer has epoxy coated leaf springs, giving it a carrying capacity of up to 250 lbs. SUT-350-M-2 has a 350 lb capacity and a longer tongue. This trailer is packaged for UPS shipment, and is easily assembled using only simple tools. Since the dual or quad kayak Trailer is made of aluminum, it is maintenance-free in addition to being strong and lightweight. It's light weight allows towing with today's smaller vehicles. Trailer also has two center Vertical Supports for tie down support for multiple kayaks. The two vertical risers can be positioned at any point along the T bars. You could add an additional set of MKP vertical risers to the Trailer to provide vertical support on both outer ends of the T-Bars.
All Aluminum, All Bolted Construction, All Adjustable

| | |
| --- | --- |
| Specifications | Standard Equipment |
MODEL
SUT-250-M-2T
SUT-350-M-2
Submersible Taillights
Capacity:
250 lbs
350 lbs
Safety Cables
Weight:
115 lbs
125 lbs
Tongue Skid
Length:
14'-11"
18'3"
Crossbar and End Vinyl Extrusions
Width:
72"
72"
High Speed Galvanized Wheels & Tires
Crossbars:
72" Width
31" Height
72" Width
31" Height
Adjustable Crossbar Spacing
Tires:
20" High
16" High
High Impact Plastic Fenders
Coupler:
1-7/8"
1-7/8"
Adjustable Undercarriage
Electrical:
Flat 4 prong
Flat 4 prong
Epoxy Coated Springs
Web Strap Clips (6)
Two 33" Vertical Risers
Wheel Size Options
Two wheel and Tire Sizes are available

Standard is 8.00 X 4.80
Actual Height is 16"

Large is 12.00 X 4.80
Actual Height is 20"
| | | |
| --- | --- | --- |
| | Optional Extra Equipment | |
| | | |
| | | |
| SPGAL-12 | Spare Tire (Large 12.00 X 4.80) | 99.00 |
| STC | Spare Tire Carrier | 59.00 |
SUT-250M-2 Trailer Features as a Dual Kayak Carrier

No Bending Over- Kayaks are Waist High

Center Vertical can be left uninstalled

Carries Two Kayaks Side by Side

High Road Clearance of 34"

Most other Kayak Trailers Sit low - The SUT-250M02 Makes loading easy
Bearing Protection System
Included on Every Trailer


Sure Lube low pressure bearing lubrication system. Protects bearings and prevents any seal damage.
Easy to use. A Zerk Fitting is located under the axle's end cap. Removing the end cap allows you to use a
small grease gun to lubricate the bearings.
The new grease pushes the old grease out.
* BMK is a kit that allows you to mount your own box to the Model SUT-250-M-2 or SUT-350-M-2 Trailer. You can mount low cost metal or plastic truck storage boxes available from most large stores or automotive stores. These boxes are typically 72" long, so although they would fit canoe paddles, kayak paddles would have to be of the take-apart type. Alternatively, you could build your own box and mount it to the trailer with this kit. NOTE: Box weight plus boats cannot exceed 250 lbs on SUT-250-M-2 and 350 Lbs on SUT-350-M-2. Box can be mounted anywhere along the tongue - even under the boats - check dimensions before obtaining a box.

Kit consists of a front crossbar and 4 brackets.. The box mounts atop the tongue in the same direction as your boats.

Typical Storage Box mounted on the Trailex SUT-250-M-2 Trailer
** 30TPAK contains 30 each T-Bolts & Locknuts for attaching your options on the trailer. We do not recommend drilling holes in the aluminum extrusions. The T-Bolts will slide to any position on any of the extruded parts to allow you to fasten your own options such as kayak cradles or other items.
| | | |
| --- | --- | --- |
| FWSC Option | | Set of Four Clips |
| Optional Tie Down points for Web Straps or Bungee Cords - Use to add extra tie down points to secure boat. Easily adjusts to any position by sliding. | | FWSC Option includes Four Sliding Square Eyebolts. These can be installed on any side of a member on the unit that has a slot and then locked in place by tightening the nuts. |
NOTE This Trailer comes with Six Web Strap Clips (6) already included
KS-1 Kayak Saddles can be added to the SUT-250-M-2 and
SUT-350-M-2 Trailers

Application Information

Select Model SUT-250-M-2 for combined weight of up to 250 lbs
Will carry two to four kayaks up to 17' in length
Longer kayaks - use safety flags
Select Model SUT-350-M-2 for combined weight of up to 350 lbs
Will carry two to four kayaks up to 20'-6" in length
Longer kayaks - use safety flags
Two Kayaks would be carried upright, side by side.
Four Kayaks would be carried sideways, tightly strapped together with padding in-between the kayaks.
Canoes & Kayaks can be mixed or matched.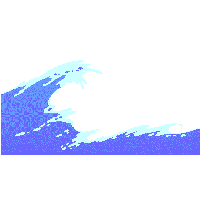 See Action Videos
Trailex Trailer Owners love to post Videos. See the Latest Action Videos

CLICK BELOW

Trailex SUT-250M-2 Trailer Video
---
---
Trailex SUT-250M-2 Trailer at Paddle Sports Show
---
---
Click Here for Frequently Asked Questions
| | |
| --- | --- |
| | Typical Trailex Trailer Packaged for FedEx Shipment |
Patented T-Bolt Construction

Fully Adjustable

Heads of bolts slide to any position.

Requires only one wrench to tighten

Lock nuts on all bolts

Strong & lightweight